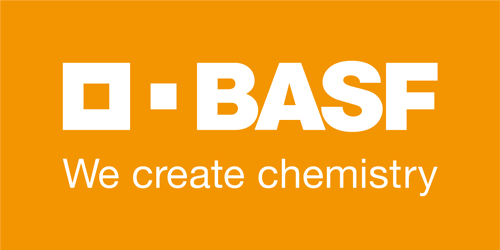 Job Information
BASF

Product Development Selector - Lettuce/Spinach - Salinas, CA (remote)

in

Acampo

,

California
We are an equal opportunity employer and all qualified applicants will receive consideration for employment without regard to race, age, citizenship, color, religion, sex, marital status, national origin, disability status, gender identity or expression, protected veteran status, or any other characteristic protected by law.
Where the Chemistry Happens
We are seeking a professional like you to for a Product Development Selector position to organize and independently coordinate, set up and execute Breeding and PD trials as defined by the Principal Specialist Product Development for a specific area and/or crops of expertise (Lettuce/Spinach), assuring those aspects related to the management of the culture pursuing that the crop ends its cycle in the trials without incidents and that the correct work of selection through to evaluation is done with the necessary people involved. Coordinate and assure a correct evaluation and communication of the results of the Breeding and PD programs for the area and/or crop of expertise.
This is a remote role, however the candidate must be physically located in the Salinas, CA area.
As a Product Development Selector you create chemistry by…
Making selections from Screening Trials according to Breeding and PD direction

Being responsible for the physical collection of the plants

Overseeing and organization of transportation of plants to Greenhouse in Acampo for grow out after field evaluation and selection

Coordinating and communicating the plant material selection schedule to the PS/ Farm Manager and provide him with technical advice in order to meet agreed standards, time planning and budget.

Taking responsibility to assure those aspects related to the management of the trial ends up without incident and that the correct work of selection, evaluation is done with the necessary people involved.

Communication of the results of the Breeding and PD program for the area and/or crop of expertise involves all necessary stakeholders on time so that decisions can be taken in a timely way.

Training with Principle Specialist Product Development to develop a solid understanding of the market and then using that understanding of the market to support in data analysis and to understand and support in clear elevation proposals for the local market needs aligned with Principle Specialist Product Development

Proposing and leading the local execution of basic and advanced product growing concept development trials to add value and broaden understanding aiming towards creating customized solutions for our customers.
Your formula for success…
MSc, or equivalent education level, in plant breeding, genetics or closely related field

5 or more years in a breeding program or closely related field

Strong PC skills. Significant experience working in and with Databases and statistics

Significant experience in field data collection and working in outdoor field conditions are necessary.

Previous experience with lettuce/spinach crop

Professional level experience includes reviewing data, interpreting data and putting together reports

Professional level understanding of Functional Breeding and PD Knowledge (Processes, Trial Calendar, Trial seed planning, Elevations, Hybrid Profile, Trial Design)

Professional level agronomical skills (Crop specific and General agronomic Knowledge, pathology, balance, technology, genetics, tools, nutrition, growing concepts, automation)

Ability to travel 50% regionally and internationally
You @ BASF
At BASF you get more than just compensation, Medical & Dental. Our total offer includes a wide range of elements you need to be your best in every stage of your life. That's what we call you@BASF. Our Periodic Table of Benefits includes some additional perks below for starters…
Flexible Work Arrangements whenever possible

Retirement Benefits

Maternity/Paternity Leave, Infertility & Adoption reimbursement

Mentoring & Development Programs

Employee Discounts

Pet insurance

Matching Donations to your favorite cause

Access to our BASF Wine Cellar
What are you waiting for? Click Apply now to BELONG@BASF!!
BASF takes security & data privacy very seriously. Will we never request personal or financial information of any kind via e-mail, private text message or direct message on any social media platform or job board. Furthermore, we will never offer a remote position and send a candidate a check for equipment or request any type of payment during the job application process. If you have experienced any of the above, please contact myhrATbasf.com (myhr@basf.com) to report fraud.
BASF is committed to pay transparency practices. The competitive Pay Range for this role is $96,400 – $132,550. Actual pay will be determined based on education, certifications, experience, and other job-related factors permitted by law.
Job: REDE - Research & Development
Organization: G-APV/SN-Vegetable Seeds Sales-63024127
Title: Product Development Selector - Lettuce/Spinach - Salinas, CA (remote)
Location: CA-Acampo
Requisition ID: 2300651