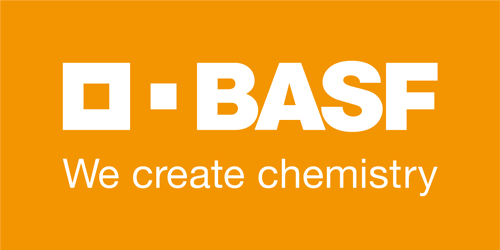 Job Information
BASF

Site Manager, Bishop, TX

in

Bishop

,

Texas
We are an equal opportunity employer and all qualified applicants will receive consideration for employment without regard to race, age, citizenship, color, religion, sex, marital status, national origin, disability status, gender identity or expression, protected veteran status, or any other characteristic protected by law.
Where the Chemistry Happens
As Site Manager, you impart leadership, direction, and focus for all manufacturing activities at the Bishop, TX Pharmaceutical Site.
This includes leadership for a broad range of activities including EH&S, Operations (Production, Process and Asset Management), Operational Excellence, Maintenance & Engineering, and capital projects necessary to support the BASF Pharma business plans. In addition, you'll ensure all processes and activities comply with BASF policies, regulations and our values for safety, quality, environmental and financial stewardship.
As Site Manager, you'll serve as the key liaison between the commercial organization and site while interacting with various business and support organizations across BASF to fulfill the mission of the business and site and ensure customer satisfaction .
As a Site Manager you create chemistry by…
· Driving a culture of trust where your continuous improvement in culture, facilities and technology results in excellence in execution, breakthrough performance and a collaborative and empowered work environment
· Using your proven change management skills to continuously improve excellence in EHS and operational performance
· Coaching, influencing, motivating, and managing 6 direct reports responsible for Operations, Asset Management, QA/QC, Site Maintenance, EHS, and Process Engineering. You will also have indirect responsibility for Controlling and Supply Chain at the site. Overall responsibility for all BASF team members and contractors located at the site (approximately 110 employees on site).
· Analyzing complex technical, operational and financial data, developing and implementing budget, objectives, personnel plans, inventory management, and capital plans aligned with the strategic objectives of the business supported by Bishop site.
· Developing and implementing manufacturing and asset strategies which ensure assets are aligned with business strategies and GMP quality; as well as provide for reliable & flexible product availability while maximizing asset utilization
· Ensuring compliance with PSM, RMP, GMP, FDA, and ISO standards
Your formula for success…
· Proven leadership and development of high performing teams.
· Progressive and extensive Operations, Engineering and/or Project Management background.
· Proven safety and continuous improvement culture leadership.
· Background in developing site capital and fixed cost plans.
· Plant optimization skills with your proven ability in ensuring operational discipline.
You @ BASF
At BASF you get more than just compensation, Medical & Dental. Our total offer includes a wide range of elements you need to be your best in every stage of your life. That's what we call you@BASF. Our Periodic Table of Benefits includes some additional perks below for starters…
· Flexible Work Arrangements whenever possible
· Retirement Benefits
· Maternity/Paternity Leave, Infertility & Adoption reimbursement
· Mentoring & Development Programs
· Employee Discounts
· Pet insurance
· Matching Donations to your favorite cause
· Access to our BASF Wine Cellar
What are you waiting for? Click Apply now to BELONG@BASF!
BASF takes security & data privacy very seriously. We will never request financial information of any kind via email, private text message or direct message on any social medial platform or job board. Furthermore, we will never send a candidate a check for equipment or request any type of payment during the job application process. If you have experienced any of the above, please contact myhr@basf.com to report fraud.
Job: GEMA - General Management
Organization: G-ENP/PI-Operations Pharma Solutions/NA-63022508
Title: Site Manager, Bishop, TX
Location: TX-Bishop
Requisition ID: 2301347