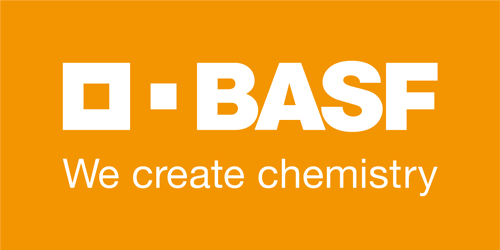 Job Information
BASF

Customer Support Specialist

in

Charlotte

,

North Carolina
We are an equal opportunity employer and all qualified applicants will receive consideration for employment without regard to race, age, citizenship, color, religion, sex, marital status, national origin, disability status, gender identity or expression, protected veteran status, or any other characteristic protected by law.
At BASF, we create chemistry through the power of connected minds. By balancing economic success with environmental protection and social responsibility, we are building a more sustainable future through chemistry. As the world's leading chemical company, we help our customers in nearly every industry meet the current and future needs of society through science and innovation.
We provide a challenging and rewarding work environment with a strong emphasis on process safety, as well as the safety of our employees and the communities we operate in and are always working to form the best team—especially from within, through an emphasis on lifelong learning and development.
And we are constantly striving to become an even better place to work. BASF has been recognized by Forbes Magazine as one of America's Best Large Employers in 2021. Come join us on our journey to create solutions for a sustainable future!
Customer Support Specialist – Charlotte, NC (Hybrid)
Where the Chemistry Happens
The Dispersions & Resins business of BASF develops, produces, and markets a range of high-quality resins, additives, colorants, and polymer dispersions worldwide. These raw materials are used in formulations for coatings and paints, printing and packaging products, construction coatings, adhesives, nonwovens and composites, and paper manufacturing. With a comprehensive product portfolio and extensive knowledge of the industries we serve, our customers benefit from innovative and sustainable solutions to help them advance their formulations through chemistry.
For further information about the Dispersions & Resins business in North America, please visit http://www.basf.us/dpsolutions.
As a member of the Dispersions & Resins Supply Chain Team, you will be responsible for executing the order-to-cash process for the large and diverse group of customers and distributors within our Dispersions & Resins business. As a vital part of the supply chain end-to-end process, the Customer Support Team drives the customer experience, continuous improvement, and cost optimization.
Formula for Success
• Leveraging your Customer Support experience, you will have a primary responsibility for executing Order-to-Cash process along with managing customer inquiries.
• Demonstrating your effective interpersonal skills, you will build rapport with customers, internal functions and external service providers to improve internal and external processes.
• Using your decision-making authority, you will determine how to prioritize responsibilities and balance short- and medium-term objectives while successfully ensuring completion of routine job duties.
• Utilizing the Non-Conformance Management System, you will track and identify opportunities for corrective and preventative actions; performing root cause analysis to determine failures and liaise with the appropriate parties to ensure corrective actions are prioritized for the businesses.
• Supporting the Dispersions & Resins Customer Support team, you will travel to customer sites and BASF plant sites as required.
• Displaying knowledge and understanding of international logistics (export/import) you will be interfacing with BASF Global partners across multiple regions.
Formula for Success
Education:
• Must have a HS Diploma or equivalent with at least 6 months to one-year professional experience (Internships included)
• Bachelor's degree preferred with 6 months to one-year experience preferred
Experience
• Collaborate and interface with business partners and functional teams where the ability to gain cooperation is critical
• Customer facing experience in a corporate setting preferred
Knowledge/Skills:
• Proficient in Microsoft Office
• Proficient in SAP or other relevant Enterprise Resource Planning (ERP) preferred
• Analytical and problem-solving abilities to navigate complex order-to-cash processes and manage competing priorities
• Strong written and verbal communication skills
• Ability to work independently, be a self-starter, and contribute in a collaborative team setting
Create Your Own Chemistry: What We Offer You
Adding value to our customers begins with adding value to you. You@BASF is the suite of benefits, perks, programs and unique opportunities we offer to support you—the whole you—in all stages of your life and career. With you@BASF, you create your own chemistry.
The total rewards that you receive as a BASF employee go way beyond a paycheck. From competitive health and insurance plans, to robust retirement benefits that include company-matching contributions, to making sure you never stop learning, we believe investing in you is investing in our success. Working for a large, global organization, you'll have a chance to grow professionally and personally, expand your network and build a rewarding and dynamic career.
BASF provides interesting and challenging learning and development opportunities to help you make the most of your talents. #dispersionsresins&additives
Job: LOSC - Logistics, Supply Chain & Customer Service
Organization: N-EDN/S-Supply Chain-63027351
Title: Customer Support Specialist
Location: NC-Charlotte
Requisition ID: 2301342