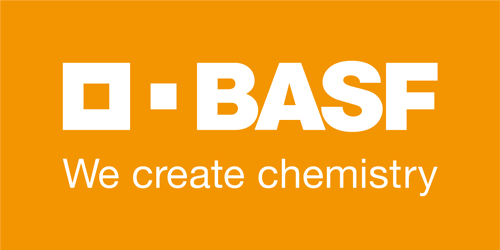 Job Information
BASF

Product Steward Manager

in

Charlotte

,

North Carolina
We are an equal opportunity employer and all qualified applicants will receive consideration for employment without regard to race, age, citizenship, color, religion, sex, marital status, national origin, disability status, gender identity or expression, protected veteran status, or any other characteristic protected by law.
The Dispersions & Resins business of BASF provides solutions for our customers in the coatings, construction and printing and packaging markets. Our innovative products also help manufacturers in the adhesives, nonwovens, and fiber bonding industries meet functional and performance demands while using smart, ecologically minded materials. In North America, we offer a comprehensive portfolio of resins, binders, latex, pigments and effect pigments, colorants, performance and formulation additives, and systems to meet specific applications needs. We are building the best team in the industry to support the growth and needs of our customers in our chosen market.
We develop, produce and market a range of high-quality resins, additives, colorants and polymer dispersions worldwide. These raw materials are used in formulations for coatings and paints, printing and packaging products, construction chemicals, adhesives, fiberbondings, nonwovens, and paper manufacturing. We are building the best team to support the growth and needs of our customers. With a comprehensive product portfolio and extensive knowledge of the industries we serve, our customers benefit from innovative and sustainable solutions to help them advance their formulations through chemistry. For further information about the Dispersions & Resins business in North America, please visit http://www.basf.us/dpsolutions.
We are seeking a Product Stewardship Manager to develop and implement the product stewardship and regulatory strategy for the Dispersions and Resins business unit in North America.
As the Product Stewardship Manager, you will lead a team of product stewards and regulatory specialists in enabling the profitable growth strategy of the business unit, in close collaboration with customers and external partners, sales & marketing, R&D, technical service, manufacturing, and supply chain.
You will demonstrate cross-functional leadership as the primary liaison for stewardship and regulatory issues between the business unit and corporate regional & global platforms and expertise centers, regularly presenting to business unit leadership teams on stewardship and regulatory affairs in the context of business strategy execution, new product introductions, and issue management.
You will also lead the product stewardship team in ensuring regulatory requirements are met within the commercial, technical, and manufacturing groups including training and awareness of laws and regulations. As the Product Stewardship Manager, you will leverage your strong leadership capabilities to engage customers on regulatory issues and in representing the Dispersions & Resins business unit with external parties such as industry associations and regulatory agencies.
Formula for Success: You Will…
• Develop and implement the Product Stewardship Strategy for the Resins & Dispersions business
unit in North America working closely with internal and external stakeholders
• Lead the Dispersions & Resins Product Stewardship Team in enabling the business unit strategy
execution, through the implementation of systems and processes that support customer growth,
new market introductions, and business continuity
• Drive the customer-focused efforts in the Stewardship team through direct customer
engagements on regulatory topics and management of all customer regulatory information
requests
• Represent the Dispersions & Resins business in North America within the corporate regional &
global platforms and centers of expertise to ensure specific customer and market requirements
are addressed
• Develop market & industry knowledge and expertise for the Dispersions & Resins business
regarding regulatory issues while representing BASF interests in industry associations and trade
groups
Ingredients for Success: What We Look for in You…
• Bachelor's degree in chemistry, biology, environmental science, or other related technical fields
with 10 years of experience in the chemical industry or related business. An advanced degree is
a plus.
• A solid working knowledge of chemical product stewardship and regulatory issue management.
• Experience in understanding regulatory requirements such as TSCA, FIFRA, FDA, and REACH.
• Excellent leadership, communication, and collaboration skills in a complex, matrixed organization.
• Demonstrated ability of independent planning and coordination skills and the ability to react and
lead in changing environments.
• Experience working with sustainability initiatives and eco-certification programs is desired.
• Knowledge of formulated chemistries is a plus, especially in polymer technologies for the
coatings, adhesives, construction, paper, or printing industries.
• Supervisory experience is preferred.
Create Your Own Chemistry: What We Offer You
Adding value to our customers begins with adding value to you. You@BASF is the suite of benefits, perks, programs and unique opportunities we offer to support you—the whole you—in all stages of your life and career. With you@BASF, you create your own chemistry. The total rewards that you receive as a BASF employee go way beyond a paycheck. From competitive health and insurance plans, to robust retirement benefits that include company-matching contributions, to making sure you never stop learning, we believe investing in you is investing in our success. Working for a large, global organization, you'll have a chance to grow professionally and personally, expand your network and build a rewarding and dynamic career. BASF provides interesting and challenging learning and development opportunities to help you make the most of your talents and your job. #dispersionsresins&additives
Job: TOXS - Toxicology & Product Safety
Organization: N-EDN/S-Supply Chain-63013157
Title: Product Steward Manager
Location: NC-Charlotte
Requisition ID: 2301344