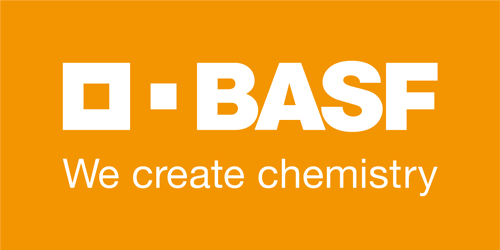 Job Information
BASF

R&D Process and Sustainability Scientist - Research Triangle Park, NC (hybrid)

in

Durham

,

North Carolina
We are an equal opportunity employer and all qualified applicants will receive consideration for employment without regard to race, age, citizenship, color, religion, sex, marital status, national origin, disability status, gender identity or expression, protected veteran status, or any other characteristic protected by law.
Where the Chemistry Happens
We are currently seeking an R&D Process & Sustainability Scientist in the Ag Solutions (AP) Global / US Seed Treatment Team based on Research Triangle Park, North Carolina. This is a hybrid role with Tuesday, Wednesday, and Thursday as onsite days. Monday and Friday are flexible to work from home.
You will be under direction of manager or in collaboration of other members of the R&D Management (RDM) team Leads execute Seed Treatment (ST) R&D project management activities; including R&D project dashboards to support product launch excellence (PLE), as well as R&D project timelines.
As an R&D Process & Sustainability Scientist you create chemistry by…
· Supporting ST R&D budgets, global and Ag Solutions North America (APN), utilizing BASF systems complying with defined timelines. Support RDM by assisting in gathering of information for technical benefits documents, topics of public concern position documents, and other educational materials.
· Being in collaboration with RDM Leads coordinating the framework for all R&D collaboration testing and product development activities with global seed key accounts, through management of Confidential Disclosure, Material Transfer & Research Agreements. Managing R&D activities with assigned Seed key account (KA) including protocol development, sample planning & delivery, data generation, interpretation, and communication; assuring alignment with the RDM indication leads. Scheduling and coordinating data review meetings for KA testing. Keep Ag Solutions Global Marketing (APM/G) informed of requests from KAs. Provide an overview of global KAs seed treatment pipelines to KA managers.
· Collaborating with RDM team and global ST R&D personnel to meet sample shipment requests, including tracking of timelines by regions and region-specific regulations; as well as support development of communication tools to provide shipment communication on a regular basis keeping timelines to meet R&D objectives.
· Maintaining department calendar and schedule regional data review meetings, Seed Treatment Technology Center (STTC) quarterly meetings and meetings with Ag Solutions Global Formulations (APR/D).
· Supporting R&D activities with respect to sustainability across APR/IS and coordinate knowledge sharing with APM/G as well as APN. Establishing and maintaining an accurate record of R&D projects that support sustainability objectives.
Your formula for success…
· MSc or PhD, preferred, in a biological or agricultural science such as plant pathology, plant physiology, microbiology, entomology, nematology, agronomy or similar
· BSc: Minimum 4 years of related experience or MSc: 2 years' experience or PhD
· Agronomic experience with major strategic row crops, preferred
· Experience in seed treatment or seed R&D, desired
· Technical knowledge related to seed treatment (ST)
· Technical knowledge of major row crops defined as strategic for the global ST business
· Good organization skills to manage multiple diverse responsibilities
· Interact with internal & external customers with strong verbal and written skills
· Proficiency in Microsoft Office is essential; ability to learn & utilize ARM / SPEAD / SWATT (databases) is required
You @ BASF
At BASF you get more than just compensation, Medical & Dental. Our total offer includes a wide range of elements you need to be your best in every stage of your life. That's what we call you@BASF. Our Periodic Table of Benefits includes some additional perks below for starters…
· Flexible Work Arrangements whenever possible
· Retirement Benefits
· Maternity/Paternity Leave, Infertility & Adoption reimbursement
· Mentoring & Development Programs
· Employee Discounts
· Pet insurance
· Matching Donations to your favorite cause
· Access to our BASF Wine Cellar
What are you waiting for? Click Apply now to BELONG@BASF!!
BASF takes security & data privacy very seriously. We will never request financial information of any kind via email, private text message or direct message on any social medial platform or job board. Furthermore, we will never send a candidate a check for equipment or request any type of payment during the job application process. If you have experienced any of the above, please contact myhr@basf.com to report fraud.
Job: REDE - Research & Development
Organization: APR/IS-Global / US Seed Solutions R&D-63022562
Title: R&D Process and Sustainability Scientist - Research Triangle Park, NC (hybrid)
Location: NC-Durham
Requisition ID: 2301301