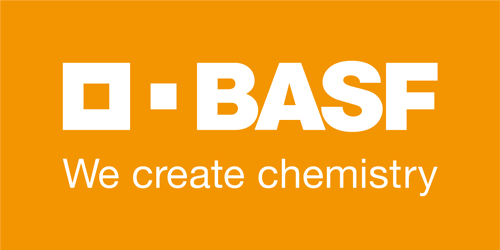 Job Information
BASF

R&D Sample Coordinator I - Research Triangle Park

in

Durham

,

North Carolina
We are an equal opportunity employer and all qualified applicants will receive consideration for employment without regard to race, age, citizenship, color, religion, sex, marital status, national origin, disability status, gender identity or expression, protected veteran status, or any other characteristic protected by law.
Where the Chemistry Happens
As a member of the Global Research and Development (R&D) Sample Logistics Team in Research Triangle Park, you will be responsible to ensure that experimental products are prepared and shipped in a timely manner, in support of our global research projects. Working in a fast-paced and highly regulated environment, the selected candidate will be responsible for processing orders, labeling, shipping, receiving and inventory management of research samples, ensuring all work is performed in compliance with all applicable laws and BASF guidelines, both domestic and foreign.
This is an excellent opportunity for you to demonstrate your computer proficiency in the Microsoft Office Suite and data management system, experience in SAP, and your working knowledge of GLP, EPA, FIFRA and TSCA. We will rely on you to obtain/maintain certification in hazardous material transportation.
As a R&D Sample Coordinator I you create chemistry by…
Acting as a customer advocate through the entire order cycle from order entry through receipt of product at the destination, ensuring customer needs are met in the most efficient and effective manner possible,

Representing Global R&D Sample Logistics as a primary point of contact for customers on receipt, packaging, storage, and shipping of experimental products

Ensuring customer service excellence via monitoring for exceptions, and ensuring timely management of customer inquiries, complaints, and non-conformances

Contributing to root cause analysis and taking responsibility for implementation of defined corrective actions.

Ensuring timely processing and on time delivery of research samples via thorough evaluation of requests, determination of proper routing, and preparation of shipments in full compliance with all applicable laws and regulations.
Your formula for success…
Basic Qualifications:
Bachelor's degree, or higher, in Engineering, Life Sciences, Supply Chain or related field

Minimum 1 year experience working in and/or supporting a warehousing/shipping environment

Proficiency in Microsoft Office Suite

Strong interpersonal and customer interaction skills

Effective verbal and written communication skills

High attention to detail

Self-motivated and demonstrated ability to set priorities and manage time in a dynamic, fast-paced environment

Ability to work well in a team environment

Must be able to lift minimum 30 lbs.

IATA certification, or the ability to pass the certification once hired
Preferred Qualifications:
Previous experience with chemical handling

Demonstrated experience performing transactions in an inventory management software system

Certification in DOT and IATA hazardous material transportation

Working knowledge of EPA, FIFRA, and TSCA

Proficiency in SAP
You @ BASF
At BASF you get more than just compensation, Medical & Dental. Our total offer includes a wide range of elements you need to be your best in every stage of your life. That's what we call you@BASF. Our Periodic Table of Benefits includes some additional perks below for starters…
Flexible Work Arrangements whenever possible

Retirement Benefits

Maternity/Paternity Leave, Infertility & Adoption reimbursement

Mentoring & Development Programs

Employee Discounts

Pet insurance

Matching Donations to your favorite cause

Access to our BASF Wine Cellar
What are you waiting for? Click Apply now to BELONG@BASF!!
BASF takes security & data privacy very seriously. We will never request financial information of any kind via email, private text message or direct message on any social medial platform or job board. Furthermore, we will never send a candidate a check for equipment or request any type of payment during the job application process. If you have experienced any of the above, please contact myhr@basf.com to report fraud.
Job: LOSC - Logistics, Supply Chain & Customer Service
Organization: N-APN/R-Biology-63000133
Title: R&D Sample Coordinator I - Research Triangle Park
Location: NC-Durham
Requisition ID: 2301104