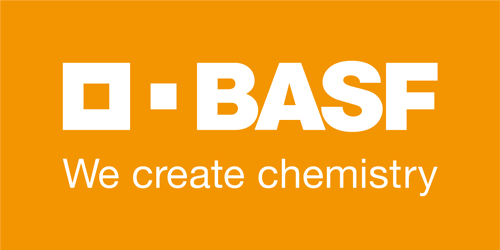 Job Information
BASF

Supply Chain Manager - Global Herbicides - Research Triangle Park (hybrid)

in

Durham

,

North Carolina
We are an equal opportunity employer and all qualified applicants will receive consideration for employment without regard to race, age, citizenship, color, religion, sex, marital status, national origin, disability status, gender identity or expression, protected veteran status, or any other characteristic protected by law.
Where the Chemistry Happens
The Supply Chain Manager - Global Herbicides is responsible for Strategic and Operational steering of active ingredient (AI) supply to regional and 3rd party customers. Responsibilities include strategy development, operational planning and risk management.
You will develop and drive operational planning, and generate transparency across the supply chain, with the objective to achieve optimal combination of service level, inventory, costs and supply flexibility.
Striving for fast response to market needs and commitment to reliable supply of active ingredients are key requirements.
This position is a hybrid role located in Research Triangle Park, NC (3 days in the office, 2 days from home).
As a Supply Chain Manager - Global Herbicides you create chemistry by…
Strategically manage global demand & supply planning processes for assigned product portfolio.

Understanding global & regional market assumptions in order to be able to follow and challenge demand forecasts.

Optimizing service levels & global inventory by steering production & supply.

Developing and monitoring inventory targets, implementing supply chain best practices to improve planning performance.

Ensuring timely purchase as well as reliable delivery of materials and products.

Developing launch concepts from supply chain perspective for new products.

Developing scenarios for alternative production set-ups.

Demonstrating ability to work independently and take accountability.

Showing comprehensive work experience with other global regions.

Your critical thinking and analytical skills are fundamental to success in this role.
Your formula for success…
Bachelors degree, required. Preferred fields of study are Supply Chain Management, Business Management, Science, Engineering, or other related fields.

5 years of related experience (Supply Chain, Operations, Procurement, Marketing, Production)

Strategic and critical thinking skills

Presentation and Communication skills

Analytical skills

SAP experience, a plus.

Previous experience in the agriculture industry, a plus.
You @ BASF
At BASF you get more than just compensation, Medical & Dental. Our total offer includes a wide range of elements you need to be your best in every stage of your life. That's what we call you@BASF. Our Periodic Table of Benefits includes some additional perks below for starters…
Flexible Work Arrangements whenever possible

Retirement Benefits

Maternity/Paternity Leave, Infertility & Adoption reimbursement

Mentoring & Development Programs

Employee Discounts

Pet insurance

Matching Donations to your favorite cause

Access to our BASF Wine Cellar
What are you waiting for? Click Apply now to BELONG@BASF!!
BASF takes security & data privacy very seriously. Will we never request personal or financial information of any kind via e-mail, private text message or direct message on any social media platform or job board. Furthermore, we will never offer a remote position and send a candidate a check for equipment or request any type of payment during the job application process. If you have experienced any of the above, please contact myhrATbasf.com (myhr@basf.com) to report fraud.
Job: ASPC - Audit, Strategic Planning, Consulting
Organization: APT/OH-Global Supply Value Chain Herbicides-60000305
Title: Supply Chain Manager - Global Herbicides - Research Triangle Park (hybrid)
Location: NC-Durham
Requisition ID: 2300616