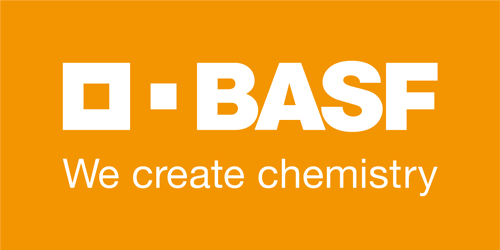 Job Information
BASF

Benefits Specialist Florham Park, NJ (Hybrid)

in

Florham Park

,

New Jersey
We are an equal opportunity employer and all qualified applicants will receive consideration for employment without regard to race, age, citizenship, color, religion, sex, marital status, national origin, disability status, gender identity or expression, protected veteran status, or any other characteristic protected by law.
Where the Chemistry Happens
Our team is seeking a Benefits Specialist to support the operational management of US benefit plans. The position will work at our Florham Park, NJ location, and reports to the Manager of Health & Welfare. This role will primarily focus on Health & Welfare plans (health, insurance, voluntary, lifestyle and time-off) benefits. Support will also be needed in Benefit Plans compliance, Retirement Plans and Wellness Programs. The ideal candidate will understand all US benefit plans and programs, as well as the variations that exist for different BASF populations, including active employees, retirees, management, and union represented.
As a Benefits Specialist you create chemistry by…
• Utilizing problem-solving skills, research issues and questions reported by employees (both former and current) regarding benefit plan coverage. Research/locate retirees not in current benefits system for determining retiree life insurance or other benefit. Collaborate with myHR (internal service center) and other HR teams as appropriate.
• Resolve administrative problems with benefits administration vendor and carrier representatives related to employee benefits.
• Develop written communications based upon research, exchange with internal BASF ERISA (Employee Retirement Income Security Act) attorneys on benefits information in response to subpoenas and litigations for Health & Welfare (H&W) and Retirement
• Manage Medicare request forms, CMS (Center for Medicare & Medicaid Services) demand letters, along with correspondence from vendors and regulatory authorities.
• Handling and processing of physical checks
• Assist Benefits team with annual enrollment activities including development and review of communication materials and highlights guides, user acceptance testing, day-to-day inquiries/issues and liaison with myHR
• Assist with review and updates of Summary Plan Documents (Retirement and H&W) and maintaining other documentation including union and retiree grids to support plan design and plan changes.
• Assist with Mergers and Acquisitions (M&A) by coordinating data collection, plan information, policy information, and census data; coordinate with providers for deductible and out-of-pocket, and flexible spending account information
• Assist Manager Health & Welfare on various projects in data gathering, surveys, testing, after-implementation 'auditing' partnering with administration vendor and Payroll; as well as supporting issues/inquiries from Executive, Delegate, and Labor Relations teams
• Communicate financial wellness offers monthly and validate events are scheduled and open for registration
• Provide on-going Benefits training to myHR, Manager Resource Team (MRT), prepare and conduct webinars for severed employees/retirees.
• Assist with hub stabilization; myHR requests and issue tracking and escalations; address and research issues within legal entity
Your formula for success…
· A bachelor's degree in Human Resources and 3-5 years' experience in benefits administration is required, CEBS certification a plus.
· Strong knowledge and experience with US benefit plans regulations, compliance requirements and applicable laws.
· Demonstrates the ability to communicate verbally and in writing throughout all levels of the organization, both internally and externally.
· Fluent in English, proficiency in reading, writing and understand spoken English is required.
· Self-directed and proactiveness to find issues and apply creative problem-solving skills
· Comfort using systems/applications to extract and manipulate data; knowledge of SAP HR is a plus.
· Solid understanding of Microsoft Office applications, including advanced Excel skills
· Customer service orientation, including collaborative and communications skills
· Demonstrate ability to work with highly confidential information and handle multiple priorities in a fast-paced environment, with a sense of urgency and sensitivity to deadlines
· Excellent interpersonal, organizational, and timely alerts to the team.
You @ BASF
At BASF you get more than just compensation, Medical & Dental. Our total offer includes a wide range of elements you need to be your best in every stage of your life. That's what we call you@BASF. Our Periodic Table of Benefits includes some additional perks below for starters…
· Flexible Work Arrangements whenever possible
· Retirement Benefits
· Maternity/Paternity Leave, Infertility & Adoption reimbursement
· Mentoring & Development Programs
· Employee Discounts
· Pet insurance
· Matching Donations to your favorite cause
· Access to our BASF Wine Cellar
What are you waiting for? Click Apply now to BELONG@BASF!!
BASF takes security & data privacy very seriously. Will we never request personal or financial information of any kind via e-mail, private text message or direct message on any social media platform or job board. Furthermore, we will never offer a remote position and send a candidate a check for equipment or request any type of payment during the job application process. If you have experienced any of the above, please contact myhr@basf.com to report fraud.
BASF is committed to pay transparency practices. Actual pay will be determine based on education, certifications, experience, and other job-related factor permitted by law.
Job: HRES - Human Resources
Organization: GBW/UH-S-Corporate HR Services-63028378
Title: Benefits Specialist Florham Park, NJ (Hybrid)
Location: NJ-Florham Park
Requisition ID: 2301264