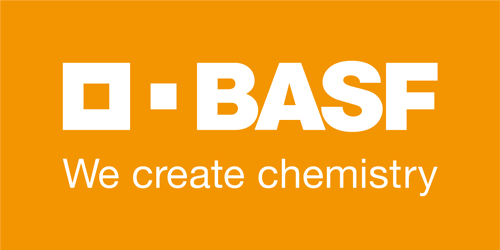 Job Information
BASF

Team Lead Sales - Human Nutrition Americas, Florham Park, NJ

in

Florham Park

,

New Jersey
We are an equal opportunity employer and all qualified applicants will receive consideration for employment without regard to race, age, citizenship, color, religion, sex, marital status, national origin, disability status, gender identity or expression, protected veteran status, or any other characteristic protected by law.
Where the Chemistry Happens
Our unit G-ENN/VB Sales Management Vitamins & Carotenoids Human Nutrition Europe & Americas distributes a comprehensive range of health-promoting ingredients that contribute to a long, active and healthy life.
We are seeking a professional like you to drive profitable business growth through your leadership of sales, technical service and related functions for Vitamins & Carotenoids Human Nutrition in Americas. You will be responsible for translating the Vitamins & Carotenoids Human Nutrition business strategy into operational tactics to capture business opportunities. You will also be accountable for budgeting, forecasting and target setting as well as the performance and development of the regional team in North and South America.
As a Team Lead Sales - Human Nutrition Americas you create chemistry by…
· Being responsible for the sales of V&C Human Nutrition in Americas, establishing and controlling the budgets, prices, and margins, according to the policies of G-ENN/VB. Capitalizing on your nutrition industry experience and leadership skills to develop a high- performance sales culture. You will be responsible for setting objectives, evaluating, and following the performance.
· Understanding market needs and working with the organization to find solutions that exceed customers' expectations. You will balance strategic thinking along with tactical execution to drive regional growth.
· Utilizing your consultative selling expertise, combined with your solid communications skills to cultivate high level customer relationships and build advocacy with the right partners.
· Being part of Sales Management Team Human Nutrition Europe & Americas, reporting hierarchically to the Head of Sales V&C Human Nutrition Europe & Americas. You will Successfully engage the organization by ensuring sales activities in the region are fully communicated through visit reports, account plans and the integrated forecasting tool.
Your formula for success…
· Successful completion of Bachelor´s degree in a technical or business discipline.
· Experience in a commercial function, ideally in Sales. Prior background in dietary supplement or food industry is a plus.
· Leadership experience with a proven track record of successful performance.
· Strong business and financial acumen.
· Demonstrated ability to cultivate extensive network of contacts at major accounts.
· Knowledge of business process systems (e.g., analytical marketing and sales execution processes).
· Language skills Spanish or Portuguese is a plus
· Frequent travel throughout the Americas.
You @ BASF
At BASF you get more than just compensation, Medical & Dental. Our total offer includes a wide range of elements you need to be your best in every stage of your life. That's what we call you@BASF. Our Periodic Table of Benefits includes some additional perks below for starters…
· Flexible Work Arrangements whenever possible
· Retirement Benefits
· Maternity/Paternity Leave, Infertility & Adoption reimbursement
· Mentoring & Development Programs
· Employee Discounts
· Pet insurance
· Matching Donations to your favorite cause
· Access to our BASF Wine Cellar
What are you waiting for? Click Apply now to BELONG@BASF!!
BASF takes security & data privacy very seriously. Will we never request personal or financial information of any kind via e-mail, private text message or direct message on any social media platform or job board. Furthermore, we will never offer a remote position and send a candidate a check for equipment or request any type of payment during the job application process. If you have experienced any of the above, please contact myhr@basf.com to report fraud.
Job: SALE - Sales
Organization: G-ENN/VB-Sales Management Human Nutrition NA-63029569
Title: Team Lead Sales - Human Nutrition Americas, Florham Park, NJ
Location: NJ-Florham Park
Requisition ID: 2301346