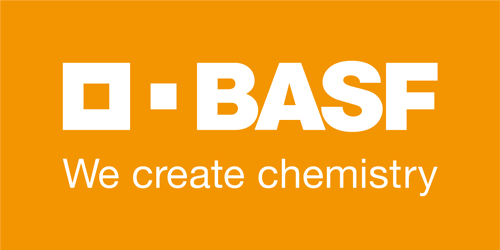 Job Information
BASF

Senior Process Chemist

in

Geismar

,

Louisiana
We are an equal opportunity employer and all qualified applicants will receive consideration for employment without regard to race, age, citizenship, color, religion, sex, marital status, national origin, disability status, gender identity or expression, protected veteran status, or any other characteristic protected by law.
Where the Chemistry Happens
We are North America Isocyanates Team (CMN), a manufacturing organization seeking a talented individual who seeks a career in technology expertise. We seek an experienced Process Chemist with expertise in chemical manufacturing and optimization to support our operating plants in Geismar, LA.
We are seeking a professional like you to utilize your technical knowledge and develop expertise in the chemistry and process operations to support the methylene diphenyl diisocyanate (MDI) production plant and precursors. You will implement process optimizations and support the Production Team in complex chemical and process operations. The role involves working with a broad range of people, including members of the operations team, laboratory services, product support for the business group, and global technology teams.
As a Process Chemist you create chemistry by…
Serve as the focal point for the future development of the MDI manufacturing processes and its chemistry. Activities may include working with the global technology group on plant tests, initiating plant modifications, analyzing operating data, troubleshooting plant problems, etc.

Identify and track key operating parameters, facilitating data collection and evaluation of benchmarks, leading teams to identify optimization opportunities, and validating/tracking ideas that are implemented.

Maintain the plant safety concept and supporting the safety assessments such as Management of Change.

Drive innovation by creating new concepts/ideas and solutions that will have long-term benefits for the process technology.

Develop and implement process improvement plans that will enhance safety, quality, plant reliability, cost, and efficiency.

Work with Digitalization Manager to develop and implement solutions that simplify complex data analysis.

Develop and support training activities for Production and Technology Engineers.

You will support skill development in chemistry and process focus areas.

This position will offer the selected individual an opportunity to progress and become the expert in Isocyanate Technology.
Your formula for success…
PhD in Chemistry, Organic Chemistry preferred.

10 years technical experience supporting research and/or production in the chemical industry

Strong understanding of Organic Chemistry and demonstrated knowledge of analytical chemistry techniques and applications.

Strong understanding of process operations is desired.

Your strong communication skills will be a valued asset as you lead the drive for technical expertise in yourself and others.

Skills: Statistical Analysis, Technical Process Optimization such as Design of Experiments.
You @ BASF
At BASF you get more than just compensation, Medical & Dental. Our total offer includes a wide range of elements you need to be your best in every stage of your life. That's what we call you@BASF. Our Periodic Table of Benefits includes some additional perks below for starters…
Flexible Work Arrangements whenever possible

Retirement Benefits

Maternity/Paternity Leave, Infertility & Adoption reimbursement

Mentoring & Development Programs

Employee Discounts

Pet insurance

Matching Donations to your favorite cause

Access to our BASF Wine Cellar
What are you waiting for? Click Apply now to BELONG@BASF!!
BASF takes security & data privacy very seriously. Will we never request personal or financial information of any kind via e-mail, private text message or direct message on any social media platform or job board. Furthermore, we will never offer a remote position and send a candidate a check for equipment or request any type of payment during the job application process. If you have experienced any of the above, please contact myhrATbasf.com to report fraud.
Job: PROD - Production, Maintenance & Technicians
Organization: N-CMN/OA-Operations Isocyanates-63028500
Title: Senior Process Chemist
Location: LA-Geismar
Requisition ID: 2300442