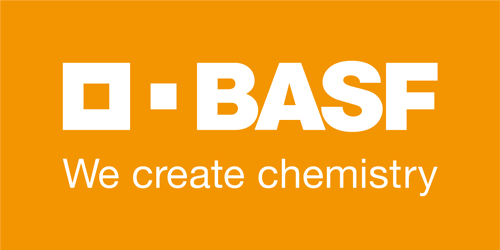 Job Information
BASF

Process Engineer

in

Huntsville

,

Alabama
We are an equal opportunity employer and all qualified applicants will receive consideration for employment without regard to race, age, citizenship, color, religion, sex, marital status, national origin, disability status, gender identity or expression, protected veteran status, or any other characteristic protected by law.
Where the Chemistry Happens
As a chemicals supplier to almost all industries, BASF will establish a standalone subsidiary dedicated to its Mobile Emissions Catalysts, Precious Metals Trading, Recycling, and related Products and Services business. The new group is referred to as BASF Environmental Catalyst and Metal Solutions and is wholly owned by BASF. BASF Environmental Catalyst and Metal Solutions will operate globally in over 15 countries and comprise of approximately 20 production sites and over 4,000 employees.
As a Process Engineer you will be responsible for all technical support for the Automotive & Heavy-Duty Diesel Catalyst Manufacturing process. Your focus will be supporting Process Engineering Team, Slurry preparations and Coating operations. Additional responsibilities include supporting operations in day-to-day production troubleshooting as needed, and Process Optimization. You will lead various Continuous Improvement projects at site to improve overall productivity, improve quality, reducing process losses and scrap reduction
As a Process Engineer you create chemistry by…
SOS/BOM/Recipes generation and maintenance

Supporting operations on departmental Key Performance Indicators

Troubleshooting/Supporting production issues at slurry preparations and coating operations

Supporting special projects implementation.

Managing various data system

Owning Precious Metal control and variance investigations

Managing special projects related to safety, productivity, 5s, lean manufacturing, visual management.
Your formula for success…
BS Degree in Chemical Engineering, Chemistry, or a related field with 5 year's experience in Process Engineering at Chemical/Manufacturing sites required or Masters Degree in Chemical Engineering, Chemistry, or a related field with 3 year's experience in Process Engineering at Chemical/Manufacturing sites required

Must have proven ability to identify problems and opportunities in the related areas and define, structure, plan, and implement improvement projects to satisfy site, business group, and corporate objectives required.

Familiarity with quality systems required. IATF 16949 automotive experience preferred

Demonstrated thorough knowledge of statistical process control, statistical analysis, and quality improvement processes/tools

Technical knowledge of inorganic batch chemical unit operations – mixing, wet milling, slurry pumping, powder handling, drying process

Ability to build relationships with all levels in the organization required.

Experience with Minitab, SAP, MS Excel, PowerPoint, SQL, VBA and Word preferred.

Six Sigma Green Belt or Black Belt, Lean Manufacturing experience a plus

Automotive experience is a plus
You @ BASF
At BASF you get more than just compensation, Medical & Dental. Our total offer includes a wide range of elements you need to be your best in every stage of your life. That's what we call you@BASF. Our Periodic Table of Benefits includes some additional perks below for starters…
Flexible Work Arrangements whenever possible

Retirement Benefits

Maternity/Paternity Leave, Infertility & Adoption reimbursement

Mentoring & Development Programs

Employee Discounts

Pet insurance

Matching Donations to your favorite cause

Access to our BASF Wine Cellar
What are you waiting for? Click Apply now to BELONG@BASF!!
In accordance with applicable law, BASF is committed to pay transparency practices. The competitive pay range for this role is $85,000 - $105,000. Actual pay will be determined based on education, certifications, experience and other job-related factors permitted by law.
BASF takes security & data privacy very seriously. Will we never request personal or financial information of any kind via e-mail, private text message or direct message on any social media platform or job board. Furthermore, we will never offer a remote position and send a candidate a check for equipment or request any type of payment during the job application process. If you have experienced any of the above, please contact myhr@basf.com to report fraud.
Job: ENGI - Engineering & Technical Service
Organization: CC-EE/PN-GBU Environmental Technologies-63027730
Title: Process Engineer
Location: AL-Huntsville
Requisition ID: 2203882