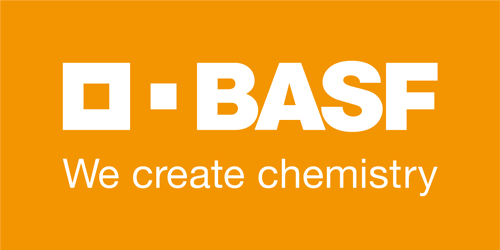 Job Information
BASF

Quality Assurance Engineer

in

Huntsville

,

Alabama
We are an equal opportunity employer and all qualified applicants will receive consideration for employment without regard to race, age, citizenship, color, religion, sex, marital status, national origin, disability status, gender identity or expression, protected veteran status, or any other characteristic protected by law.
Where the Chemistry Happens
As a chemicals supplier to almost all industries, BASF will establish a standalone subsidiary dedicated to its Mobile Emissions Catalysts, Precious Metals Trading, Recycling, and related Products and Services business. The new group is referred to as BASF Environmental Catalyst and Metal Solutions and is wholly owned by BASF. BASF Environmental Catalyst and Metal Solutions will operate globally in over 15 countries and comprise of approximately 20 production sites and over 4,000 employees.
We are seeking a professional like you to assure that assigned technologies consistently meet all agreed to customer requirements and fitness-for-use specifications. This is achieved through close partnerships with stakeholders including, but not limited to, Global Channels/Resources, R&D, Manufacturing, Process Engineering, Account Managers, and Supply Chain. In this role, you will facilitate customer visits, audits, and outcomes, participate in the internal quality audit program, and evaluate findings for systemic issues and continual improvement. You will work toward resolutions suitable to globally aligned standards and strive to improve overall product/process quality, effectiveness of the quality systems, and successful product launches.
As a Local Quality Assurance Engineer, you create chemistry by…
Addressing customer product issues, requests, complaints, and concerns, driving to efficient closure

Employing proactive quality monitoring to anticipate and prevent product quality issues and manufacturing constraints that impact customer satisfaction

Understanding of existing quality testing requirements in alignment with global best practices, recognition of new methodologies and requirements by quality control resources, responsibility for site-specific documentation, and maintenance of relevant certifications and licenses (IATF 16949, ISO9001) are keys to the success of this position.
Your formula for success…
Leveraging your education in Engineering, Quality Assurance, or other related technical discipline, you will lead and execute root cause analysis using 8D or similar principles to identify improvement opportunities and improve quality performance and customer satisfaction.

Your proven analytical and written communication skills will be valued assets as you collect data and analyze trends using statistical methods, audit results, and current performance against manufacturing standards to prepare reports for internal and external customers. Additionally, you will monitor process capabilities/performance statistically to identify areas of improvement and variance reduction.

Demonstrating your familiarity and experience with quality systems such as ISO 9001, IATF 16949, OEM Standards, and experience with Quality Tools/Methodologies (FMEA, SPC, RCAs, PDCA, and MSAs), you will participate in internal and external audits using industry standard audit techniques to ensure continued compliance to standards and customer requirements. Specifically, you will participate in FMEA activities and control plans review/approval.

Your unwavering commitment to customer service will be essential as you lead efforts to resolve customer concerns and issues in a timely manner by leading/facilitating investigations and internal communications.

Demonstrating your robust analytical and problem-solving skills, you will evaluate suspect and nonconforming material to provide resolution and identify activities to disposition (eg Material Review Board) questioned material in alignment with requirements and business objectives

Your strong skills in project management and influencing others will be a valued asset when you need to stop manufacturing processes in cases of non-compliant products. You will coordinate and guide process improvements and Management of Change activities at the local site to ensure a smooth and acceptable transition for affected customers and update appropriate documentation.

As a subject matter expert, you will serve as the local technology quality contact while ensuring analytical and manufacturing techniques are consistent with global standards and customer specifications and requirements.

Your ability to work effectively in a large, complex matrix organization will be a benefit as you support the Product Life Cycle Process for local program implementation.
You @ BASF
At BASF you get more than just compensation, Medical & Dental. Our total offer includes a wide range of elements you need to be your best in every stage of your life. That's what we call you@BASF. Our Periodic Table of Benefits includes some additional perks below for starters…
Flexible Work Arrangements whenever possible

Retirement Benefits

Maternity/Paternity Leave, Infertility & Adoption reimbursement

Mentoring & Development Programs

Employee Discounts

Pet insurance

Matching Donations to your favorite cause

Access to our BASF Wine Cellar
What are you waiting for? Click Apply now to BELONG@BASF!!
BASF takes security & data privacy very seriously. Will we never request personal or financial information of any kind via e-mail, private text message or direct message on any social media platform or job board. Furthermore, we will never offer a remote position and send a candidate a check for equipment or request any type of payment during the job application process. If you have experienced any of the above, please contact myhrATbasf.com to report fraud.
In accordance with applicable law, BASF is committed to pay transparency practices. The competitive pay range for this role is $80,000 - $100,000 Actual pay will be determined based on education, certifications, experience and other job-related factors permitted by law.
Job: PROD - Production, Maintenance & Technicians
Organization: CC-EE/OQNL-GBU Environmental Technologies-63020194
Title: Quality Assurance Engineer
Location: AL-Huntsville
Requisition ID: 2301338