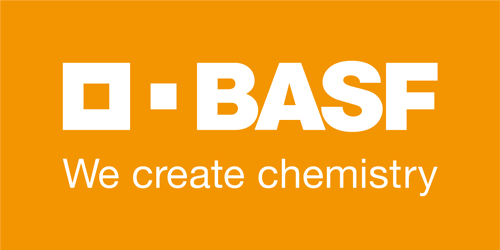 Job Information
BASF

Technical Service Specialist

in

Iowa
Technical Service Specialist
Location Iowa
We are an equal opportunity employer, and all qualified applicants will receive consideration for employment without regard to race, age, citizenship, color, religion, sex, marital status, national origin, disability status, gender identity or expression, protected veteran status, or any other characteristic protected by law.
Company Description
BASF/Chemetall (https://www.chemetall.com/) , is the Surface Treatment global business unit of BASF's Coatings division, operating under the Chemetall brand, and a leading supplier of applied surface treatments worldwide. At BASF/Chemetall (https://www.chemetall.com/) , we develop and manufacture tailor-made technology and system solutions for applied surface technology. Our products protect metals from corrosion, facilitate forming and treatment, prepare parts optimally for the painting process and ensure excellent coating adhesion. Our technologies and products are used in a variety of industries and end markets such as automotive, aerospace, aluminum finishing and metal forming.
The chemical treatment of metal surfaces is BASF/Chemetall (https://www.chemetall.com/) core competence. The focus of our worldwide activities is on the development and implementation of customized technology and system solutions for surface treatment.
Where the Chemistry Happens:
Represents the Company by providing technical support functions to established and prospective customers for the purpose of ensuring that the provided technology and equipment is properly managed for optimum efficiency and safety. Provides technical support to the Technical Sales team to enable them to develop additional sales opportunities for the Company. The Technical Service Specialist position is the apprentice program for those interested in a sales service or sales position within the organization.
Formula for Success:
Support for the Sales Team

Manage Chemetall/BASF's assigned accounts and support sales efforts, per an assigned annual sales plan

The service function includes training of plant personnel, startup of new processes, troubleshooting problems, coordination of test work being done for the plant and participating in plant functions, such as system cleanup, Team Audit meetings and process analysis, and inventory management where necessary

Develop a working relationship with as many contacts in the plant as possible; this will help identify potential needs of the plant for future opportunities

Provide in-depth service to key customers

Provide a scheduled in-depth service, for the assigned accounts, to insure the Chemetall/BASF Processes are being managed within the parameters outlined in the process instruction provided; ensure that the process is checked both chemically and mechanically

Communicate, with a written service report, the results of the service call to Key Stakeholders at the account that influence the buying decision, for example, (production, quality, maintenance, engineering, etc.) and waste management, related to chemical processes, as identified by the sales management team. include the sales team and Chemetall/BASF Division Management in all your communications

Establish measurable performance standards based on the results that the process is meant to provide the customer

Set up each account with the proper process instructions for the chemical process supplied by Chemetall/BASF

Develop information regarding the plants organizational structure, survey of processes we could potentially provide and competition in the plant processes or as a threat to our business; communicate and update this information in writing

Identify new business opportunities within existing customers, to be done in concert with the Technical Sales Representative

Must keep the sales team informed of all activities

Understand the industrial markets Chemetall/BASF serves and the types of chemical processes Chemetall/BASF supports.
Ingredients for Success:
BS Degree, preferably in a science field, or the equivalent in training or applicable experience

Expert chemical and/or mechanical knowledge and skills

Experience with pretreatment, coatings, surface treatment or metalworking preferred

Computer skills (MS Office, Salesforce, MS TEAMs) required

Excellent verbal and written communication skills

Problem solving skills a must
Create Your Own Chemistry: What We Offer You
We offer an exciting growth opportunity with a very competitive, Total Rewards package, which includes a wide range of elements you need to be your best in every stage of your life:
A Competitive Base Salary

Great benefits including health insurance (medical, dental, vision) and Paid Time Off, starting on the first day

Retirement Benefits, including company matching contributions

Various Lifestyle Benefits (Maternity/Paternity Leave, Pet Insurance, and more)

Employee Discounts

Matching Donations to your favorite cause

Tuition Reimbursement