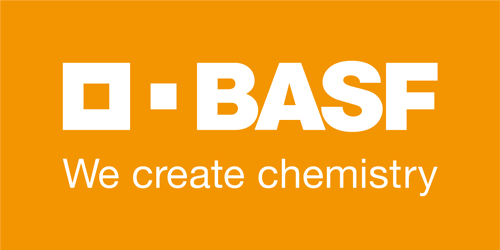 Job Information
BASF

Senior Control Systems Engineer - Iselin, NJ

in

Iselin

,

New Jersey
We are an equal opportunity employer and all qualified applicants will receive consideration for employment without regard to race, age, citizenship, color, religion, sex, marital status, national origin, disability status, gender identity or expression, protected veteran status, or any other characteristic protected by law.
Leveraging its deep expertise as the global leader in catalysis and precious metals, BASF Environmental Catalyst and Metal Solutions (ECMS) serves customers in many industries including automotive, aerospace, indoor air quality, semiconductors, and hydrogen economy, and provides full loop services with its precious metals trading and recycling offering. With a focus on circular solutions and sustainability, ECMS is committed to helping our customers create a cleaner, more sustainable world. Protecting our elements of life is our purpose and this inspires us to ever-new solutions.
ECMS operates globally in 15 countries with approximately 20 production sites and over 4,000 employees.
As a Senior Control Systems Engineer, you will create chemistry by……….
The position of Senior Control Systems Engineer is located at BASF ECMS's Catalyst Research and Development site in Iselin, New Jersey. We are a leading supplier of environmental catalysts worldwide. Our team supports the development of next generation automotive catalysts for gasoline and Diesel applications. We are seeking an experienced professional like you to join our team. In this role, you will be responsible for the continuous advancement of our research laboratories and design and maintain control systems for automation of laboratory equipment, implement new capabilities, improve methods, ensuring safe, compliant, and cost-effective operation. This is an excellent opportunity for you to demonstrate your experience in writing well-structured code for programmable controllers in IEC61131-3 standard languages.
In this role you will……….
· Design and lead development of control systems for automation of reactors and various laboratory equipment.
· Troubleshoot, maintain, and modify existing electrical and automation systems.
· Work collaboratively with process engineers and scientists to define and accomplish project goals and specifications.
· Provide technical direction, advice, and consultancy support on electrical, process control and automation related topics.
· Cultivate external resources to achieve project goals, organize and safely manage contractors.
· Understand local and national safety standards and collaborate in hazard risk analysis and safety assessments.
· Maintain and develop appropriate engineering drawings, design specifications and operating instructions.
· Manage all laboratory IT equipment and ensure that the R&D organization stays compliant on automation security requirements.
Specify and purchase electrical equipment, control system hardware, software, and instrumentation
Your formula for success……
· Bachelor's Degree in Electrical Engineering or related discipline with 7 years of experience
· Proven experience in designing, implementing, programming, and commissioning PLC, DCS and SCADA based control systems
· Experience in writing well-structured code for programmable controllers in IEC61131-3 standard languages
· Understanding of typical process control techniques such as PID, cascaded master/slave, split range, model predictive control
· Familiarity with National Instruments, Beckhoff and/or Sixnet control hardware is required
· Ability to develop sophisticated SCADA applications for controlling instruments, monitoring of experiments, alarming, data collection and presentation
· Prior experience with LabView, Ignition and CITEC is required
· Proficiency in using AutoCAD to develop and maintain electrical drawings and P&I diagrams
· Well-developed troubleshooting skills of electrical and electronic equipment. Ability to diagnose computer and network related issues
· You are self-driven and must work well both independently and as a team member in a fast-paced, high-energy environment.
You @ BASF
At BASF you get more than just compensation, Medical & Dental. Our total offer includes a wide range of elements you need to be your best in every stage of your life. That's what we call you@BASF. Our Periodic Table of Benefits includes some additional perks below for starters…
Flexible Work Arrangements whenever possible

Retirement Benefits with company contributions

Competitive Medical and Dental Plan Options

Disability and Life Insurance Programs

Wellness Programs

Maternity/Paternity Leave, Infertility & Adoption reimbursement

Mentoring & Development Programs

Employee Discounts

Pet insurance

Matching Donations to your favorite cause
What are you waiting for? Click Apply now to BELONG@BASF!!
BASF takes security & data privacy very seriously. We will never request financial information of any kind via email, private text message or direct message on any social medial platform or job board. Furthermore, we will never send a candidate a check for equipment or request any type of payment during the job application process. If you have experienced any of the above, please contact myhr@basf.com to report fraud. BASF is committed to pay transparency practices. The competitive Pay Range for this role is $120 - $150. Actual pay will be determine based on education, certifications, experience, and other job-related factor permitted by law.
Job: ENGI - Engineering & Technical Service
Organization: CC-ER/U-Engine Lab Union-63011225
Title: Senior Control Systems Engineer - Iselin, NJ
Location: NJ-Iselin
Requisition ID: 2301339