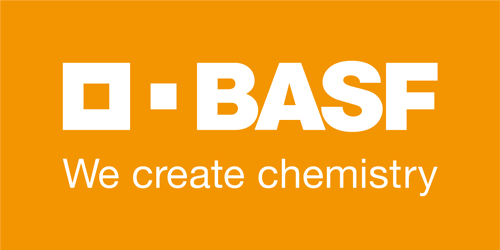 Job Information
BASF

Parent Seeds Production Agronomist - Contract

in

Kamloops

,

British Columbia
You can be part of an inclusive team of diverse talent and character. In this diversity lies our greatest strength.
Create Your Own Chemistry: What We Offer You
At BASF , we create chemistry through the power of connected minds. By balancing economic success with environmental protection and social responsibility, we are building a more sustainable future through chemistry. As the world's leading chemical company, we help our customers in nearly every industry meet the current and future needs of society through science and innovation.
We provide a fulfilling work environment with a strong emphasis on the physical and psychological safety of our employees and the communities we operate in. We are always working to form the best team with an emphasis on diversity, equity and inclusion and through lifelong learning and development.
At BASF, we constantly strive to become an even better workplace. As a result of our commitment to our employees, BASF has earned various awards, including being recognized by Mediacorp as a Top Employer in Canada and the GTA in 2023, and for many consecutive years prior. Most recently, BASF was thrilled to receive two awards for the first time – Forbes 2022 Canada's Best Employers for Diversity as well as one of Canada's Top Employers for Young People in 2023.
We invite you to join our best team on our journey to create solutions for a sustainable future!
Parent Seeds Production Agronomist - Contract (2300455) – Kamloops, British Columbia
Where the Chemistry Happens…
Accountable to the Manager, Parental Seed Production, this position is responsible for the establishment, coordination and management of a parent seed production area, with a focus on meeting both yield and quality standards.
Formula for Success: You Will…
Be responsible for ensuring that production goals are met in their region for both yield and quality through identification and procurement of sites, organization and execution of seed production activities (site preparation, planting, spraying, volunteer control, roguing, crop inspection, pollination, harvest activities, site cleanup and all other required production activities), quality control, grower relations, and accurate record keeping.

Perform and coordinate seed logistics activities to ensure accurate records and movement of seed which involves movement of seed used for planting, safe storage of seed following harvest, cleaning and sampling of seed, accurate record keeping and data entry and coordinating movement of seed to long term storage.

Participate in contra season activities as required.

Manage all resources to achieve all production goals and the effective operation of the program, including HR resources (contract of casual employees), equipment and inventory.

Identify and provide recommendations to challenges facing production with the goal of continually improving in all areas – agronomist, location planning, field selection, grower and pollinator relations, logistics, quality management, etc.

Ensure all activities are carried out in support of health and safety guidelines, QMS, production protocols and other internal and external regulations and practices as well as participation in the development and improvements of all the above processes as required.
Ingredients for Success: What We Look for in You…
Holding a minimum of a diploma (preference of a degree) in Agriculture with specialization in crop science/agronomy or related discipline.

Possessing experience in crop production, canola seed production, seed certification and farm equipment knowledge.

This position is part of the agronomist career path, and it is recognized that at an entry level you may not have extensive experience, therefore a combination of education and experience will be considered.

Demonstrated problem solving skills and ability to be flexible and modify plans as required in order to minimize impact on data and production as situations arise.

The ability to work independently as well as in a team and establish relationships with both internal and external partners (growers, beekeepers and industry partners).
Create Your Own Chemistry: What We Offer You
Adding value to our customers begins with adding value to you. You@BASF is the suite of benefits, perks, programs and unique opportunities we offer to support you – the whole you – in all stages of your life and career. With you@BASF, you create your own chemistry.
The total rewards that you receive as a BASF employee go way beyond a paycheck. From competitive health and insurance plans to robust retirement benefits that include company-matching contributions, to making sure you never stop learning, we believe investing in you is investing in our success. Working for a large, global organization, you'll have a chance to grow professionally and personally, expand your network and build a rewarding and dynamic career. We also provide engaging learning and development opportunities to help you make the most of your talents and your role.
Inclusion and Equal Opportunity Employment
BASF is dedicated to creating a diverse and inclusive workplace where our employees can be their authentic selves. We are an equal opportunity employer and all qualified applicants will receive consideration for employment without regard to race, age, citizenship, place of origin, ethnic origin, colour, religion/creed, sex/pregnancy, marital status, family status, disability status, sexual orientation, gender identity or expression, or any other characteristic protected by law.
We seek to make our recruitment process accessible for applicants with disabilities. If you require accommodations or support throughout the recruitment process, please contact ta-canada@basf.com with the subject line "Recruitment Accommodation Request".
Privacy Statement
BASF takes security & data privacy very seriously. We will never request personal or financial information of any kind via either text message or direct message on any social media platform or job board. Furthermore, we will never offer a candidate a position and request a cheque for equipment or any other type of payment during the job application process. If you have experienced any of the above, please contact myhr@basf.com to report fraud.
Job: PROD - Production, Maintenance & Technicians
Organization: N-APN/TO-Regional Seeds Supply NA-63022030
Title: Parent Seeds Production Agronomist - Contract
Location: CAN-British Columbia-Kamloops
Requisition ID: 2300455