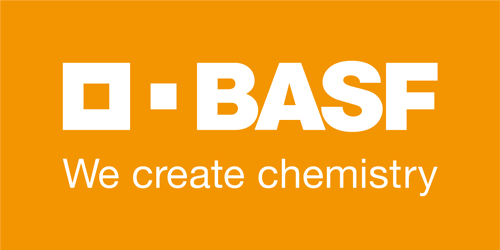 Job Information
BASF

Technology Team Manager

in

Mauldin

,

South Carolina
We are an equal opportunity employer and all qualified applicants will receive consideration for employment without regard to race, age, citizenship, color, religion, sex, marital status, national origin, disability status, gender identity or expression, protected veteran status, or any other characteristic protected by law.
Where the Chemistry Happens
Our EM Sites at White Stone and Mauldin focuses on production Care Chemicals. As a Technology Team Manager, you will be instrumental in developing the safety and technology strategy for those sites.
As a Technology Team Manager, you create chemistry by…
Lead a team of engineers that will manage the process safety program and serve as manufacturing representatives for both sites to achieve business objectives.

Manage the Operational Excellence programs for both sites to improve competitiveness of each site.

Develop a rolling 5-year project list for both sites to improve process safety and ensure technical capabilities at both sites.

Serve as a member of the site leadership team for both Mauldin and White Stone to help ensure continuity across sites in process safety programs.

Develop justifications for projects and ensure they match the strategic plan for the site to ensure proper priority and manage the project management team at Mauldin.

Serve as the primary contact for the sites with the Regional and Global Technology Managers in order to access those resources and stay aligned with global initiatives.
Your formula for success…
Engineering or Chemistry Degree (Chemical Engineering preferred)
Minimum of 5 years in a manufacturing or support role

Experience in PSM and RMP requirements for chemical manufacturing sites

Experience in capital projects
You @ BASF
At BASF you get more than just compensation, Medical & Dental. Our total offer includes a wide range of elements you need to be your best in every stage of your life. That's what we call you@BASF. Our Periodic Table of Benefits includes some additional perks below for starters…
Flexible Work Arrangements whenever possible

Retirement Benefits

Maternity/Paternity Leave, Infertility & Adoption reimbursement

Mentoring & Development Programs

Employee Discounts

Pet insurance

Matching Donations to your favorite cause

Access to our BASF Wine Cellar
What are you waiting for? Click Apply now to BELONG@BASF!!
BASF takes security & data privacy very seriously. Will we never request personal or financial information of any kind via e-mail, private text message or direct message on any social media platform or job board. Furthermore, we will never offer a remote position and send a candidate a check for equipment or request any type of payment during the job application process. If you have experienced any of the above, please contact myhr@basf.com to report fraud.
Job: PROD - Production, Maintenance & Technicians
Organization: N-EMN/OS-Care Chemicals / Operations Whitestone-63021384
Title: Technology Team Manager
Location: SC-Mauldin
Requisition ID: 2300060