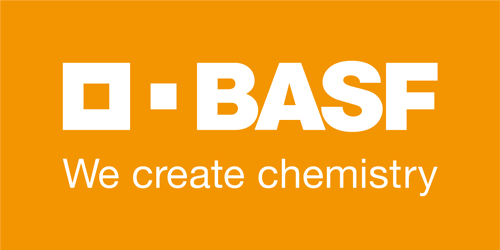 Job Information
BASF

Production Manager

in

Michigan

,

United States
We are an equal opportunity employer and all qualified applicants will receive consideration for employment without regard to race, age, citizenship, color, religion, sex, marital status, national origin, disability status, gender identity or expression, protected veteran status, or any other characteristic protected by law.
Where the Chemistry Happens
We are searching for a results-driven professional like you to provide leadership for our polyurethane systems production team, to ensure production operations are effective, efficient, and compliant with the RCMS and all relevant regulations. You will put your technical and leadership skills to work, to ensure our team is delighting its customers by placing customers first and meeting quality and delivery requirements. We will be counting on you to establish and drive continuous improvement in customer, quality, safety and production key performance metrics.
As a Production Manager you will hire, lead, coach, and develop people while building a collaborative work environment where teamwork, trust, respect, and individual contributions are key elements of the Livonia's success.
As a Production Manager you create chemistry by…
Leading and managing production operations in order to meet agreed supply plans in terms of time, cost, and quality, developing and implementing corrective actions to avoid shortfalls and off-spec product.

Managing production operations costs – fixed, variable, and raw material – within target levels, and developing and implementing cost efficiency improvement plans. Annual budget development and management, fixed cost control, and steady improvement in increased productivity.

Ensuring that all activities within your area of responsibility are carried out in compliance with BASF Regulations, the site Responsible Care Management System, and all relevant State and Federal regulations.

Seeking compliance with all environmental, safety, and health requirements, promoting a safe working environment, and ensuring accountability of shift personnel for safety performance.

Leading the organization through identifying, championing, and supporting continuous improvement projects and systems (using tools & methods such as Lean Six Sigma), aimed at delivering target levels for process performance, asset effectiveness, product quality, and EHS performance.

Receiving teams to improve performance and motivation being directly and indirectly responsible for 30 full-time employees & contractors.
Your formula for success…
Education in chemistry or engineering and experience in a technical or operations role.

Unwavering commitment to safety and compliance with site, company, state, and federal policies and regulations.

Strong understanding of process safety, RCMS, and EHS standards and procedures will be a valued asset.

Exceptional communication skills to successfully engage inside the organization.

Solid business acumen, robust problem-solving ability and commitment to follow through.

Experience in operations and strong technical competencies.
You @ BASF
At BASF you get more than just compensation, Medical & Dental. Our total offer includes a wide range of elements you need to be your best in every stage of your life. That's what we call you@BASF. Our Periodic Table of Benefits includes some additional perks below for starters…
Flexible Work Arrangements whenever possible

Retirement Benefits

Maternity/Paternity Leave, Infertility & Adoption reimbursement

Mentoring & Development Programs

Employee Discounts

Pet insurance

Matching Donations to your favorite cause

Access to our BASF Wine Cellar
What are you waiting for? Click Apply now to BELONG@BASF!!
BASF takes security & data privacy very seriously. Will we never request personal or financial information of any kind via e-mail, private text message or direct message on any social media platform or job board. Furthermore, we will never offer a remote position and send a candidate a check for equipment or request any type of payment during the job application process. If you have experienced any of the above, please contact myhr@basf.com to report fraud.
Job: PROD - Production, Maintenance & Technicians
Organization: N-PMN/OSL-Ops PMU Livonia-60001105
Title: Production Manager
Location: MI-Livonia
Requisition ID: 2300193
Other Locations: US-Michigan