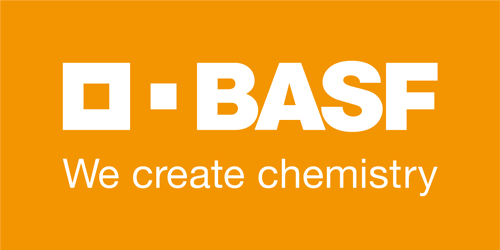 Job Information
BASF

DevOps Engineer (S&OP and Supply Planning)

in

Mississauga

,

Ontario
You can be part of an inclusive team of diverse talent and character. In this diversity lies our greatest strength.
Create Your Own Chemistry: What We Offer You
At BASF , we create chemistry through the power of connected minds. By balancing economic success with environmental protection and social responsibility, we are building a more sustainable future through chemistry. As the world's leading chemical company, we help our customers in nearly every industry meet the current and future needs of society through science and innovation.
We provide a fulfilling work environment with a strong emphasis on the physical and psychological safety of our employees and the communities we operate in. We are always working to form the best team with an emphasis on diversity, equity and inclusion and through lifelong learning and development.
At BASF, we constantly strive to become an even better workplace. As a result of our commitment to our employees, BASF has earned various awards, including being recognized by Mediacorp as a Top Employer in Canada and the GTA in 2023, and for many consecutive years prior. We are also thrilled that, for the first time ever in 2023, we have been further recognized by Mediacorp as one of Canada's Top Employers for Diversity, as well as for Young People.
We invite you to join our best team on our journey to create solutions for a sustainable future!
DevOps Engineer (S&OP and Supply Planning) (2300608)
Working Model: Hybrid (In office 1-2 days a week)
Location: Mississauga
Where the Chemistry Happens…
Digitalization is a true part of BASF's DNA that creates exciting new customer experiences and business growth as well as drives efficiencies in processes. Global Digital Services is supporting BASF business in Digitalization transformation. Our mission is to drive forward the digital transformation of BASF, providing innovative, global, and high-quality digital products and services through a strong agile culture.
If you are an experienced DevOps Engineer, and excited for new opportunities to learn and grow with a collaborative team, come join us and be part of the Digital Hub Toronto, one of our global key locations delivering regional and global solutions for BASF!
As a DevOps Engineer (S&OP and Supply Planning), your daily routine will start with an agile stand-up meeting and you will work on functional designs and developments, technical setups and configurations, functional testing, and documentation, debugging, user acceptance testing, training key users in various business units and countries, take care of master data setup etc.
Formula for Success: You Will…
Develop and Support (DevOps) our new supply chain planning system at BASF
Further develop our new Supply Chain Planning Framework.

Rollout our new Supply Chain Planning Framework to various business units in different countries, working with diverse stakeholders in supply chain and commercial teams.

Work in an agile way within a virtual global team, learning by doing / shadowing colleagues and managing the system development/configuration Work on user stories, actively pull and take over tasks and work self-organized in our squads.

Get the opportunity to further develop into artificial intelligence-based supply chain topics, agility master or more business roles.
Supply Chain Planning and Digitalization
Start a training path to fully embrace or new planning technology (learning by doing. going through a comprehensive training cycle and skill up with e.g. OMP knowledge in both functionalities and DevOps areas.

Collaborate with colleagues in a self-organized way and in an agile team, quickly gain knowledge on specific BASF processes.

Deep dive into the Supply Chain Planning environment with focus on S&OP and Supply Chain Planning processes and solutions.

Make best use of our BASF supply chain planning tools (like APO, GIB, IBP or OMP).

Be part of supply chain planning system squads to work on functional development, supply chain planning solutions design and system configuration.

Shape the future of BASF supply chain planning landscape by creating solution designs and intensively interact with business units on their specific requests.

Proactively work in sprints, taking care of user stories.

Focus on the needs our internal customers and provide a sustainable and reliable post-go-live-services.
Ingredients for Success: What We Look for in You…
Successfully completed Bachelor or higher degree in Supply Chain Management, Information Technology, Industrial Engineering, Software Engineering, or Computer Science.

Minimum 3 years' experience in Supply Chain in the area of S&OP and/ or Supply Planning with a strong usage of planning tools like e.g., SAP APO, GIB, IBP or OMP.

Working in a global / virtual team using English communication with suppliers, customers and internal business partners.

Supply Chain Planning process design.

Excellent communication skills in English.

System Functional Design, Configuration and Debugging Experience.

Solid DevOps knowledge of supply chain planning related solutions.

Process knowledge of supply chain planning at least in one of below area: S&OP or Supply Planning - process knowledge in the areas of Forecasting and/or Detailed Planning & Scheduling is highly welcomed.

Strong collaboration skills with diverse team member.

Experience in agile way of working or agile implementation approach.

Openness to new trends and innovative solutions.

Ability to work in a multicultural team spread across the globe.
Nice to have:
Familiarity with diverse technologies - e.g.: RPA / automation, Power Platform, Machine leaning / artificial intelligence, etc.

Automated Testing.

JAVA.

ERP knowledge in the area of manufacturing.

Agile Certification from Scrum Alliance, or SAFe (or others).

Experience with LeanUX, Design Thinking.

Knowledge of Atlassian Tools such as JIRA, Confluence.

Programming Language: SAP ABAP.

SAP ABAP Unit Testing.

Pair Programming.

SAP Fiori Development.
Create Your Own Chemistry: What We Offer You
Adding value to our customers begins with adding value to you. You@BASF is the suite of benefits, perks, programs and unique opportunities we offer to support you – the whole you – in all stages of your life and career. With you@BASF, you create your own chemistry.
The total rewards that you receive as a BASF employee go way beyond a paycheck. From competitive health and insurance plans to robust retirement benefits that include company-matching contributions, to making sure you never stop learning, we believe investing in you is investing in our success. Working for a large, global organization, you'll have a chance to grow professionally and personally, expand your network and build a rewarding and dynamic career. We also provide engaging learning and development opportunities to help you make the most of your talents and your role.
Inclusion and Equal Opportunity Employment
BASF is dedicated to creating a diverse and inclusive workplace where our employees can be their authentic selves. We are an equal opportunity employer and all qualified applicants will receive consideration for employment without regard to race, age, citizenship, place of origin, ethnic origin, colour, religion/creed, sex/pregnancy, marital status, family status, disability status, sexual orientation, gender identity or expression, or any other characteristic protected by law.
We seek to make our recruitment process accessible for applicants with disabilities. If you require accommodations or support throughout the recruitment process, please contact ta-canada@basf.com with the subject line "Recruitment Accommodation Request".
Privacy Statement
BASF takes security & data privacy very seriously. We will never request personal or financial information of any kind via either text message or direct message on any social media platform or job board. Furthermore, we will never offer a candidate a position and request a cheque for equipment or any other type of payment during the job application process. If you have experienced any of the above, please contact myhr@basf.com to report fraud.
Job: ITSE - Information Technology & Services
Organization: GDE/B-Digital Services-63028612
Title: DevOps Engineer (S&OP and Supply Planning)
Location: CAN-ON-Mississauga
Requisition ID: 2300608
Other Locations: CA-Ontario