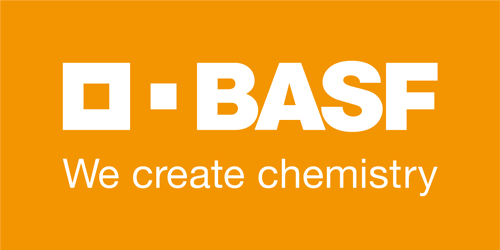 Job Information
BASF

Machine Learning Engineer (AI Solutions)

in

Mississauga

,

Ontario
You can be part of an inclusive team of diverse talent and character. In this diversity lies our greatest strength.
Create Your Own Chemistry: What We Offer You
At BASF , we create chemistry through the power of connected minds. By balancing economic success with environmental protection and social responsibility, we are building a more sustainable future through chemistry. As the world's leading chemical company, we help our customers in nearly every industry meet the current and future needs of society through science and innovation.
We provide a fulfilling work environment with a strong emphasis on the physical and psychological safety of our employees and the communities we operate in. We are always working to form the best team with an emphasis on diversity, equity and inclusion and through lifelong learning and development.
At BASF, we constantly strive to become an even better workplace. As a result of our commitment to our employees, BASF has earned various awards, including being recognized by Mediacorp as a Top Employer in Canada and the GTA in 2023, and for many consecutive years prior. We are also thrilled that, for the first time ever in 2023, we have been further recognized by Mediacorp as one of Canada's Top Employers for Diversity, as well as for Young People.
We invite you to join our best team on our journey to create solutions for a sustainable future!
Machine Learning Engineer (AI Solutions) (2300597)
Working Model: Hybrid (In office 1-2 days a week)
Location: Mississauga
Where the Chemistry Happens…
At BASF Digital Hub Toronto, we develop innovative digital solutions for BASF, create new exciting customer experiences and business growth, and drive efficiencies in processes, helping to strengthen BASF´s position as the digital leader in the chemical industry. We believe the right path is through creativity, trial and error and great people working and learning together. Become part of our team and develop the future with us - in a global team that embraces diversity and equal opportunities.
Our team "Artificial Intelligence (AI) Solutions for Supply Chains" develops innovative solutions to derive insights from data that support better and faster business decisions. We implement data-driven solutions in its complete lifecycle for users in supply chain management around the world.
As a Machine Learning (ML) Engineer, you will develop and support data-driven products to support better decisions in BASF´s supply chains.
Formula for Success: You Will…
Be responsible for implementing AI solutions based on machine learning (ML) and data science for decision support along supply chains using leading AI technology.

Focus on data engineering and converting system data (e. g. SAP data) and data from external data sources into data pipelines for machine learning and simulation.

Support and improve ML Ops on AI Solutions with focus on predictions, forecasting, alerting and simulations.

Translate requirements of supply chain teams into AI solutions.

Support decisions on solution architecture and select the relevant tech stack based on user requirements.

Drive the sustainable implementation of AI-based supply chain solutions, including:

Data integration for various AI Solutions.

Utilizing enterprise data lake concepts.

Integrating external data, e. g. satellite data, into MLOps frameworks.

Guide and train new user teams in understanding data needs, data quality, data science, machine learning, and its relevance for supply chain planning.

Work with an interdisciplinary and diverse team in an agile set-up to create and visualize business insights from data previously hidden in silos.
Ingredients for Success: What We Look for in You…
Background in information technology, computational sciences, engineering, or other data-centric disciplines (B.Sc. or M.Sc.).

More than 3 years of professional experience as a Computer Science, Engineering, Artificial Intelligence Architecture, Data and Machine Learning Engineering or equivalent, working in an agile environment.

Hands-on experience working with large data sets, relational databases, establishing database connectivity, data integration and related technologies (SQL, Databricks, Kafka, etc.).

Expert knowledge of Python with focus on machine learning and data science related libraries (e.g., Pandas, scikit-learn, TensorFlow, PyTorch etc.). Familiarity with object-oriented programming is a plus.

Hands-on experience with MLOps processes (Continuous Integration/Continuous Deployment) and automating ML workflows (Microsoft Azure or other platforms).

Experience with software development and version control, preferably for cloud-based applications in an agile setup (e.g., Kanban, Scrum).

Previous experience working with Microsoft Azure cloud environments, including developing using the azure queue storage service, azure core pipeline policies, and connecting to Azure SQL server using Python will be considered an asset.

Excellent knowledge of spoken and written English.
Nice to have:
Experience in solution achitecture based on standard tech stack, e.g. Microsoft Azure.

Experience in supply chain management / planning.

Experience with Enterprise Resource Planning software, e. g. SAP.

Experience with data visualization software such as Power BI, Tableau.
Create Your Own Chemistry: What We Offer You
Adding value to our customers begins with adding value to you. You@BASF is the suite of benefits, perks, programs and unique opportunities we offer to support you – the whole you – in all stages of your life and career. With you@BASF, you create your own chemistry.
The total rewards that you receive as a BASF employee go way beyond a paycheck. From competitive health and insurance plans to robust retirement benefits that include company-matching contributions, to making sure you never stop learning, we believe investing in you is investing in our success. Working for a large, global organization, you'll have a chance to grow professionally and personally, expand your network and build a rewarding and dynamic career. We also provide engaging learning and development opportunities to help you make the most of your talents and your role.
Inclusion and Equal Opportunity Employment
BASF is dedicated to creating a diverse and inclusive workplace where our employees can be their authentic selves. We are an equal opportunity employer and all qualified applicants will receive consideration for employment without regard to race, age, citizenship, place of origin, ethnic origin, colour, religion/creed, sex/pregnancy, marital status, family status, disability status, sexual orientation, gender identity or expression, or any other characteristic protected by law.
We seek to make our recruitment process accessible for applicants with disabilities. If you require accommodations or support throughout the recruitment process, please contact ta-canada@basf.com with the subject line "Recruitment Accommodation Request".
Privacy Statement
BASF takes security & data privacy very seriously. We will never request personal or financial information of any kind via either text message or direct message on any social media platform or job board. Furthermore, we will never offer a candidate a position and request a cheque for equipment or any other type of payment during the job application process. If you have experienced any of the above, please contact myhr@basf.com to report fraud.
Job: ITSE - Information Technology & Services
Organization: GDE/B-Digital Services-63028612
Title: Machine Learning Engineer (AI Solutions)
Location: CAN-ON-Mississauga
Requisition ID: 2300597
Other Locations: CA-Ontario