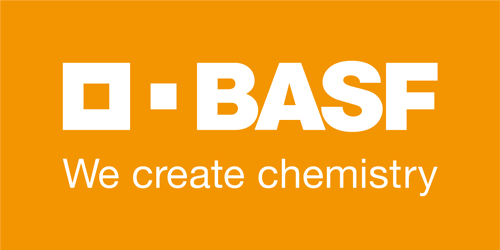 Job Information
BASF

Technology Lab Manager - Crop Protection - Hannibal, MO

in

Palmyra

,

Missouri
We are an equal opportunity employer and all qualified applicants will receive consideration for employment without regard to race, age, citizenship, color, religion, sex, marital status, national origin, disability status, gender identity or expression, protected veteran status, or any other characteristic protected by law.
Where the Chemistry Happens
We are seeking a professional like you to lead our technology laboratory with a team of seven to eight scientists, several with PhDs. The laboratory is supporting our two manufacturing sites in the US and global custom manufacturers. The position requires a scientific/technical professional with, ideally, a Ph.D. degree, who can work in a highly independent manner and demonstrate leadership for a team that performs process innovation activities for our active ingredients. In addition, this position will require a close collaboration and coordination of activities with certain global and regional key internal customers and stakeholders (esp., Global Regulatory, Global Technology, Global and Regional Operations and Manufacturing groups, Global Analytics and QC, Global Sourcing and Contracting, Global Formulations, Global Marketing, Global Process Research, and Global IP) to prioritize and deliver on critical strategic business objectives. Experience in the ag or fine chemicals industry and with the manufacturing and scale-up of those products from lab to manufacturing scale are required to be successful in this role.
You will also get to share your skills in organic chemistry, process development, scale-up and analytical methods. Attention to problem-solving & decision-making skills, and capability to train and supervise new members of the team will also be expected for success in this role. We will look for you to demonstrate outstanding initiative and an interest in self-development through continuous learning.
Your formula for success…
Your strong safety and compliance focus will be evident as you ensure the compliance of regulated activities (e.g. EHS) in line with BASF Corp guidelines, Federal and State laws.

Your ability to support Operations will maintain production by working closely with plant production engineers, Technology Managers from APT/T, and North American and Global R&D resources (RDU) to maintain production and minimize wastes. You will work with Global QC to maintain and improve quality and rapidly address any quality issues.

Applying your process development experience (preferably in Crop Protection (related industries are acceptable) and your thorough knowledge of organic synthesis (process innovation / improvements, IP protection, analytical methods) you will advance BASF process technology. You will independently plan, schedule, and execute work on solutions to complex chemical process problems within AP R&D programs, both global and regional, requiring a high degree of creativity.

Your proven ability to lead, develop, and inspire a team of analytical and preparative chemists with your ability to see connections between technical approaches and business strategy, will be essential as you integrate technical and non-technical factors under limited supervision that influence project outcomes. This will enable the identification of new capital projects and the optimization of those investments.

Your ability to serve as the Cost Center leader for both an internal and an external cost center will enable you plan and manage those budgets of several million dollars.

Furthering your track record of generating innovation and application of cutting-edge technology, you will account for commercial implications and recommend initiation of new projects within existing programs. You will assist in identifying new Intellectual Property possibilities and support securing IP by patent applications and prosecutions.

Your strong written, verbal, and presentation skills will serve you well as you contribute to innovation, write & present effectively to communicate ideas/proposals, results and recommendations at group level (APT/TP) and function level (APT), and prepare patents.
You @ BASF
At BASF you get more than just compensation, Medical & Dental. Our total offer includes a wide range of elements you need to be your best in every stage of your life. That's what we call you@BASF. Our Periodic Table of Benefits includes some additional perks below for starters…
Flexible Work Arrangements whenever possible

Retirement Benefits

Maternity/Paternity Leave, Infertility & Adoption reimbursement

Mentoring & Development Programs

Employee Discounts

Pet insurance

Matching Donations to your favorite cause

Access to our BASF Wine Cellar
What are you waiting for? Click Apply now to BELONG@BASF!!
BASF takes security & data privacy very seriously. We will never request financial information of any kind via email, private text message or direct message on any social medial platform or job board. Furthermore, we will never send a candidate a check for equipment or request any type of payment during the job application process. If you have experienced any of the above, please contact myhr@basf.com to report fraud.
#APJobs
Job: REDE - Research & Development
Organization: APT/A-AP Manufacturing Americas-60000304
Title: Technology Lab Manager - Crop Protection - Hannibal, MO
Location: MO-Palmyra
Requisition ID: 2301327