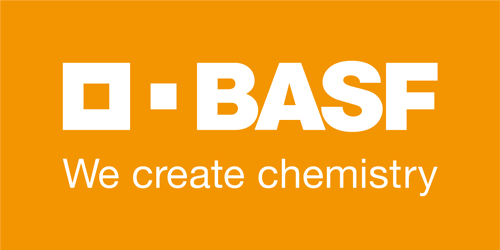 Job Information
BASF

I&E Technician Apprentice, Port Arthur, TX

in

Port Arthur

,

Texas
We are an equal opportunity employer and all qualified applicants will receive consideration for employment without regard to race, age, citizenship, color, religion, sex, marital status, national origin, disability status, gender identity or expression, protected veteran status, or any other characteristic protected by law.
Earn a paycheck while you learn a new career as an Instrument and Electrical Technician Apprentice.
Starting pay $28.00/hr. and progressing to $35.00
At BASF, we are proud to introduce the next generation of Instrument and Electrical Technician to the innovative world of Manufacturing. If you are looking to build a meaningful career while making an impact on the world, then come create chemistry with us!
As an Instrument and Electrical Technician Apprentice in our Port Arthur, TX steam cracker plant, you will make an impact on the world with a fundamental focus on sustainability. As an Instrument and Electrical Technician Apprentice , you will be a part of a team which produces products used to produce anti-freeze, polyester, plastics, diapers, adhesives, pharmaceuticals, and more.!
Starting on or about August 28th, 2023, you…
Will begin or continue an Associate of Applied Science (A.A.S.) Instrumentation Technologist program at Lamar State College Port Arthur (LSCPA) while working and learning at our Port Arthur, TX site from some of the best in the business. During your time here we do not want you to sweat the small stuff so BASF will cover the entire cost of your educational program, including books!
When you are not studying you will have opportunities to…
Work at our Port Arthur, TX steam cracker site to learn:
To maintain, troubleshoot, repair, and document plant instrumentation activities on, but not limited to:
o Transmitters (flow, level, pressure, temperature, etc.)
o Measuring Elements
o Control valves, automated valves, MOV's, etc.
Basic knowledge of DCS (Distributed Control Systems) and PLC's (Programmable Logic Controllers)

To work on and troubleshoot equipment with voltages up to 480 VAC

To track and update assigned tasks in the maintenance management system (SAP) on daily basis.

To read and update electrical and instrument documents such as schematics, specifications, P&IDs and one-line diagrams.
If you…
Have a HS Diploma or GED

Can work in a plant environment and lift 50lbs

Can work 12hr fixed shifts (day OR night/weekends and holidays)

Will enroll in a degree program to launch a career in Manufacturing

Can work on different structure levels, requiring the climbing of stairs, walking on metal walkways and grating, working at heights, etc., as well as being able to work in areas both inside and outside in varying weather conditions.
Then…
Click apply to Belong@BASF!
Create Your Own Chemistry when taking advantage of our Total Rewards
You@BASF is the suite of benefits, perks, programs, and unique opportunities we offer to support you—the whole you—in all stages of your life and career. We believe investing in you is investing in our success.
The total rewards that you receive as a BASF employee go way beyond a paycheck. We offer YOU@BASF
Competitive health and insurance plans including long term care

Retirement benefits with company-matching contributions

Learning & Development opportunities like our Mentorship and PDP programs

Maternity & Paternity Leave and family care solutions

Flex spending accounts

Employee Assistance Programs

Tuition Reimbursement

Wellness Program & Fitness Reimbursement

Pet Insurance

Employee Discounts

Access to the BASF wine cellar and much more!
BASF takes security & data privacy very seriously. We will never request financial information of any kind via email, private text message or direct message on any social medial platform or job board. Furthermore, we will never send a candidate a check for equipment or request any type of payment during the job application process. If you have experienced any of the above, please contact myhr@basf.com to report fraud.
Job: ENGI - Engineering & Technical Service
Organization: N-CPN/PSM-Maintenance-60001252
Title: I&E Technician Apprentice, Port Arthur, TX
Location: TX-Port Arthur
Requisition ID: 2301310