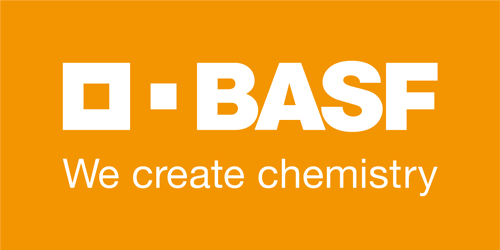 Job Information
BASF

Cost Accountant - Seneca, SC

in

Seneca

,

South Carolina
We are an equal opportunity employer and all qualified applicants will receive consideration for employment without regard to race, age, citizenship, color, religion, sex, marital status, national origin, disability status, gender identity or expression, protected veteran status, or any other characteristic protected by law.
Where the Chemistry Happens
As a chemicals supplier to almost all industries, BASF will establish a standalone subsidiary dedicated to its Mobile Emissions Catalysts, Precious Metals Trading, Recycling, and related Products and Services business. The new group is referred to as BASF Environmental Catalyst and Metal Solutions and is wholly owned by BASF. BASF Environmental Catalyst and Metal Solutions will operate globally in over 15 countries and comprise of approximately 20 production sites and over 4,000 employees.
We are seeking a professional like you to join our team, based at the BASF Catalysts site in Seneca, SC. In this role, you will be a team player who is willing to actively support efforts outside of your defined areas of responsibility. You will coordinate, communicate, and collaborate with respective Operations/Supply Chain/Production Associates and Management throughout the month, and specifically during the closing process, to ensure that timely, accurate, and representative data populates the SAP system. Your ability to handle multiple tasks simultaneously in a fast-paced environment will be essential as you serve as an information source regarding manufacturing costs to determine feasibility of projects, and support business management. Your excellent interpersonal skills and ability to communicate professionally and effectively with all personnel among the various levels will serve you well as you participate in Operations review meetings and Accounting Team meetings. Your ability to develop, analyze, and interpret accounting information for management in forms of costs, operating plans, and trends will aid you as you compile, reconcile, analyze, summarize, and present/report costs monthly to site/business/corporate management. Being a self-motivated self-starter, you will provide transparency of costs to the business. Additionally, you will support and assist the accounting team in digitalization efforts by reviewing current tasks performed by the team and setting up any new tasks with a lean/continuous improvement mindset. In this role, you will need to take initiative and have the responsibility to get tasks completed accurately and on time. You will fully participate in the physical verification and reconciliation of raw materials, work in process, and finished goods catalyst inventories on an annual basis. Working well as a team player, you will assist management in necessary financial, accounting, and controlling procedures and any accounting related areas.
As the Cost Accountant for the Seneca site, you create chemistry by…
Developing standard cost rates derived from operating budgets annually

Analyzing costs and identifying opportunities for cost optimization; supporting efforts to reduce complexity at the site

Analyzing and reporting out on monthly process order cost variances and overall variances to budget

Analyzing process order material yields, including precious metals, weekly/monthly and report to stakeholders

Applying digital and continuous improvement principles, you ensure processes are efficient, effective, and robust. Driving continuous improvements and actively participating in projects with a focus on digitalization and process automation

Actively participating in development of other team members, ensuring any gained knowledge or insight is maintained, developed, and exchanged within the group

Supporting business management with ad hoc costing review and analysis requests

Assisting in annual physical inventory
Your formula for success…
Bachelor's degree or higher in Accounting, Finance, or a related field

Minimum of 5 years of experience at a site, business, or functional unit; precious metals industry experience a plus

Demonstrated knowledge of accounting principles, cost accounting and internal controls

Strong business acumen and analytical skills with the ability to analyze large volumes of data, draw conclusions, and develop actionable recommendations

Effective communication skills to interface with management, auditors, and other parties, as necessary

Software skills including Excel (expert level), Word, PowerPoint, Power BI, and SharePoint required

SAP experience required

Ability and desire to roll up sleeves with a can-do attitude in a dynamic environment
You @ BASF
At BASF you get more than just compensation, Medical & Dental. Our total offer includes a wide range of elements you need to be your best in every stage of your life. That's what we call you@BASF. Our Periodic Table of Benefits includes some additional perks below for starters…
Flexible Work Arrangements whenever possible

Retirement Benefits

Maternity/Paternity Leave, Infertility & Adoption reimbursement

Mentoring & Development Programs

Employee Discounts

Pet insurance

Matching Donations to your favorite cause

Access to our BASF Wine Cellar
What are you waiting for? Click Apply now to BELONG@BASF!!
BASF takes security & data privacy very seriously. Will we never request personal or financial information of any kind via e-mail, private text message or direct message on any social media platform or job board. Furthermore, we will never offer a remote position and send a candidate a check for equipment or request any type of payment during the job application process. If you have experienced any of the above, please contact myhrATbasf.com to report fraud. BASF is committed to pay transparency practices. The competitive Pay Range for this role is $85k - $105k. Actual pay will be determine based on education, certifications, experience, and other job-related factor permitted by law.
Job: CONT - Controlling
Organization: CC-EM/C-Precious/ Base Metal Controlling-63028980
Title: Cost Accountant - Seneca, SC
Location: SC-Seneca
Requisition ID: 2300646