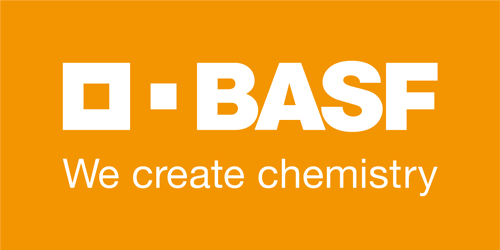 Job Information
BASF

Learning and Development Training Specialist

in

Seneca

,

South Carolina
We are an equal opportunity employer and all qualified applicants will receive consideration for employment without regard to race, age, citizenship, color, religion, sex, marital status, national origin, disability status, gender identity or expression, protected veteran status, or any other characteristic protected by law.
Where the Chemistry Happens
Leveraging its deep expertise as the global leader in catalysis and precious metals, BASF Environmental Catalyst and Metal Solutions (ECMS) serves customers in many industries including automotive, aerospace, indoor air quality, semiconductors and hydrogen economy, and provides full loop services with its precious metals trading and recycling offering. With a focus on circular solutions and sustainability, ECMS is committed to helping our customers create a cleaner, more sustainable world. Protecting our elements of life is our purpose and this inspires us to ever-new solutions.
ECMS operates globally in 15 countries with approximately 20 production sites and over 4,000 employees.
As a Learning and Development Specialist you create chemistry by…
Leading our new hire (hourly and salaried) onboarding orientation and training efforts as the training expert for the Seneca site.
You will lead the team responsible for the development, implementation, and documentation of all training curriculum including specific processes, technical skills, safety refresher training, and/or new employee qualification training.
Your formula for success…
Leveraging your education and related experience, you will manage the site's training program to provide a highly effective, high-performing, motivated, and safe workforce focused on continuous improvement.

Successfully engaging within the organization, you will establish relationships with OJT (on the job training) mentors, subject matter experts, procedure reviewers, training reviewers, operations engineers, managers/supervisors, and EHS staff to support the area's training activities. Additionally, you will collaborate with Corporate L&D and peer L&D Coordinators to drive best practices and consistency of training across the site.

Demonstrating your technical knowledge and ability to lead others, you will coach and develop your L&D departmental trainers to establish a high-performance culture. You will aid them in continuously improving their skills and knowledge to maintain alignment with current learning and development trends.

Collaborating with external resources (outside of your unit/department), you will analyze the needs, design, develop, implement, document, and measure the effectiveness of training.

Your unwavering commitment to compliance will be evident as you support the safe and reliable performance of duties by ensuring that units/departments comply with Site, Corporate, Quality and regulatory standards related to operating procedures, and MOCs (Management of Change).

Developing and implementing a standardized training process that complies with all regulatory/Corporate requirements and you will work with the team to develop processes, tools, and templates to deliver standardized training and enhance your skills to include adult learning methodologies and ability to deliver one-on-one coaching and instruction, in-the-field training, casual small group training, and formal stand-up instruction.

Your solid computer skills and keen attention to detail will serve you well as you maintain, update, and audit all training documents and procedures as required by changes, MOCs, and periodic reviews.

Your strong organizational skills will be essential as you coordinate the activities of your team and document common training across the site, including items such as shift safety training, corporate process safety training, and emergency response training.
You @ BASF
At BASF you get more than just compensation, Medical & Dental. Our total offer includes a wide range of elements you need to be your best in every stage of your life. That's what we call you@BASF. Our Periodic Table of Benefits includes some additional perks below for starters…
· Flexible Work Arrangements whenever possible
· Retirement Benefits
· Maternity/Paternity Leave, Infertility & Adoption reimbursement
· Mentoring & Development Programs
· Employee Discounts
· Pet insurance
· Matching Donations to your favorite cause
· Access to our BASF Wine Cellar
What are you waiting for? Click Apply now to BELONG@BASF!!
BASF takes security & data privacy very seriously. We will never request financial information of any kind via email, private text message or direct message on any social medial platform or job board. Furthermore, we will never send a candidate a check for equipment or request any type of payment during the job application process. If you have experienced any of the above, please contact myhr@basf.com to report fraud.
BASF is committed to pay transparency practices. The competitive Pay Range for this role is $85,000 - $105,000. Actual pay will be determined based on education, certifications, experience, and other job-related factors permitted by law.
Job: ADSU - Admin. & Office Support
Organization: CC-EM/R-Production North America-63017326
Title: Learning and Development Training Specialist
Location: SC-Seneca
Requisition ID: 2301251